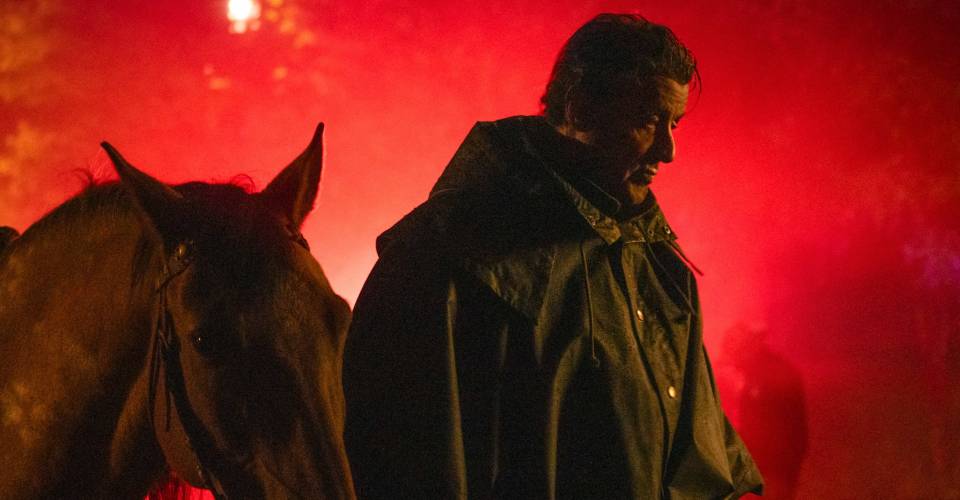 "The Rambo: Last Blood extended cut is now available to stream on Amazon Prime, with 12 extra minutes of running time. Directed by Adrian Grünberg, from a screenplay that franchise star Sylvester Stallone co-wrote, the film was the fifth installment in the popular Rambo action series. The story followed the titular Vietnam War veteran, played of course by Stallone, as he travels to Mexico in an effort to save his niece who is held captive in Mexico. Paz Vega, Sergio Peris-Mencheta, Adriana Barraza and Yvette Monreal were among the actors that rounded out the cast of Rambo: Last Blood.
At the box office, the movie ultimately grossed $91.5 million worldwide against a budget of $5o million. Critically, Rambo: Last Blood was less fortunate, with even the creator of Rambo speaking out to say that he felt embarrassed to have his name associated with the film. The future of the franchise is currently uncertain. Stallone has expressed his desire to continue the universe in some form, possibly a prequel, but others linked to the franchise have said that Rambo: Last Blood was intended as a final chapter. For those wanting more of the character, and those who felt like Rambo: Last Blood was lacking, there is still an important part of Rambo: Last Blood that's left to see.
The movie is now streaming on Amazon Prime, with 12 extra minutes of running time. The difference, according to Bloody Disgusting, comes from an alternate opening scene that would have centered around Rambo trying to save three hikers during a flash flood. This version of the film did not screen in the US, UK, and many other countries. This extended cut, which would have brought the duration of Rambo: Last Blood to 101 minutes rather than just 89, also wasn't included as part of the movie's home video release.
Detailed descriptions of the alternate opening have leaked online. Dan Gordon, who helped come up with the story for Rambo: Last Blood, has even spoke about its significance in interviews. According to Gordon, the scene, which culminates with Rambo's depression at not being able to save each one of the hikers, was about the constant struggle and the ceaseless urge to save loved ones even when that's not always possible.
With the future of the action series up in the air, streamers will be able to decide for themselves whether the emotional tenor of the extended cut helps to smooth over some of the movie's rough edges. Rambo: Last Blood could be the last time Stallone plays the iconic character in any leading capacity. The alternate opening scenario tries to honor that long history in some way."