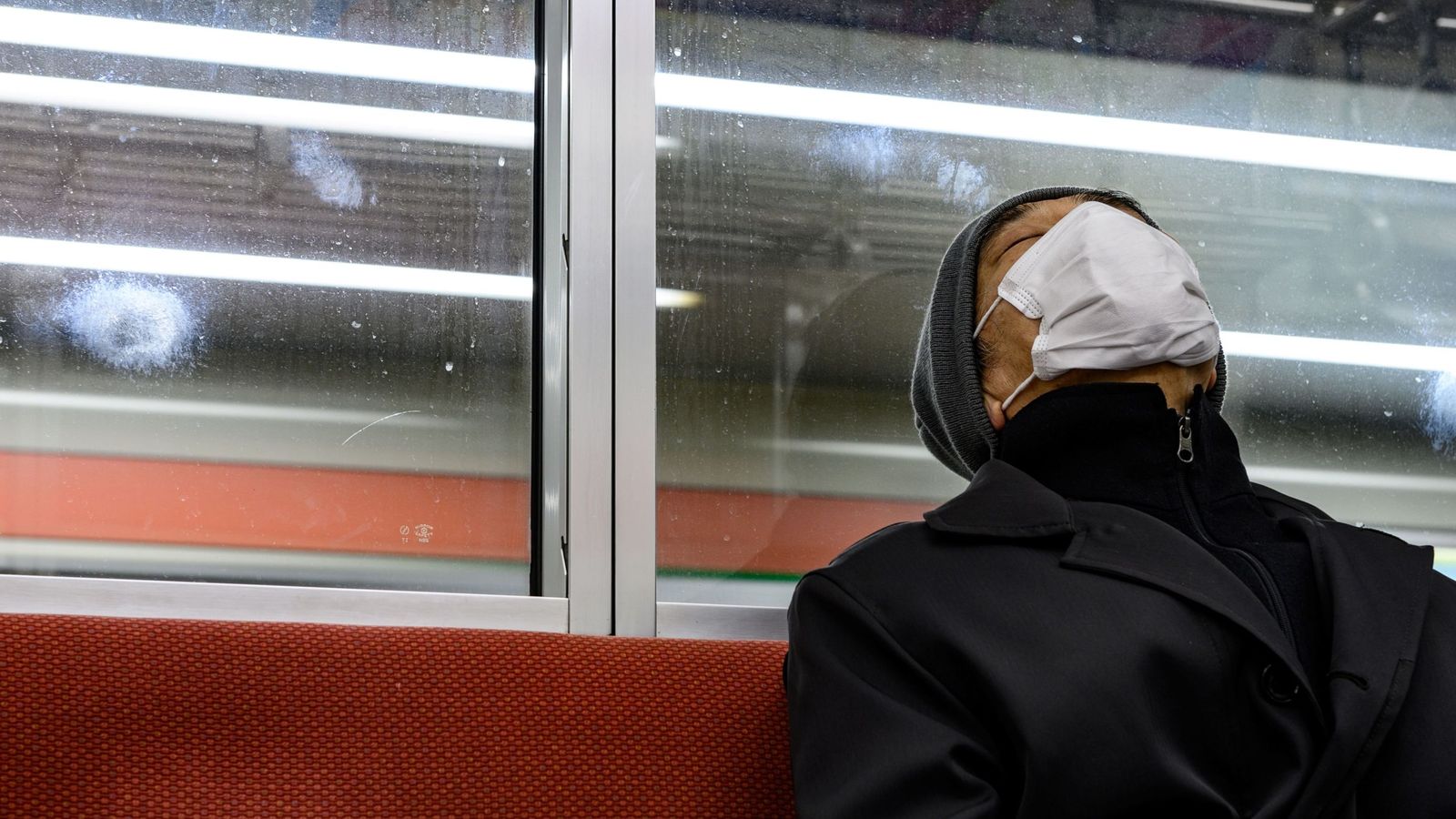 Officials in Osaka confirmed that a woman who works as a tour bus guide had tested positive for COVID-19 for the second time, further heightening concerns about the spread of the infection in the country.
It came as other nations stepped up measures in response to the outbreak, with Iran banning Chinese citizens from entering the country after it confirmed it had 245 confirmed cases of the coronavirus - and 26 deaths.
She was first diagnosed with COVID-19 in late January and was discharged from hospital on 1 February, and her reinfection has health experts worrying that the illness could remain dormant after an apparent recovery.
Philip Tierno Jr, professor of microbiology and pathology at New York University, said: "Once you have the infection, it could remain dormant and with minimal symptoms.
"And then you can get an exacerbation if it finds its way into the lungs."
Prof Tierno said the 2020 Olympic Games due to take place in Tokyo this summer "should be postponed" if the outbreak continues, although officials have insisted it will still go ahead as it stands.
Japanese Prime Minister Shinzo Abe has called for sports and cultural events to be scrapped or curtailed for two weeks in the battle to stem the virus, describing the next fortnight as "crucial" in the country's bid to contain it.
He has called on people to avoid large gatherings, prompting major tourist and visitor destinations in the Japanese capital to introduce extra health and safety measures.
Disney's Tokyo theme parks will require all staff to wear face masks from Friday, while a popular museum dedicated to Japanese animation house Studio Ghibli has been completely shut until 17 March.
The PM has also asked all schools to remain closed through the country's spring break, ahead of the start of the new term at the beginning of April
Health minister Katsunobu Kato has said in parliament that the government will also be reviewing patient lists to keep tabs on the condition of other COVID-19 patients who have been discharged.