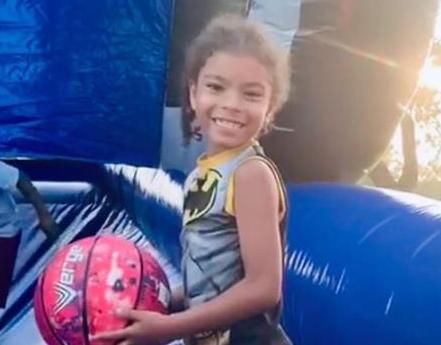 ST. LOUIS — Xavier Usanga was about 15 hours away from a new school year as a second grader at Clay Elementary when he was fatally shot Monday while standing near an 18-year-old who was also shot but survived.
The 8-year-old's death makes him the 11th area child killed in a shooting since June. About half of them attended St. Louis Public Schools, said Kelvin Adams, superintendent of the St. Louis Public School District.
Adams said he has already mobilized the district's crisis team to report to the Hyde Park neighborhood school. The team provides counseling to students and staff at schools where students have been affected by violence.
"This is not what you want to do on your first day of school," he said.
"Kids are supposed to look happy, but instead they're going to be missing one of their friends, one of their classmates. Some don't even know why yet. They're going to be looking for this young man, but he won't show up.
"He'll be in a body bag in a funeral parlor, and that's not where a kid is supposed to be, and it's happening much too often. We just can't continue like this. It's incredibly frustrating. Incredibly frustrating."
Police Chief John Hayden choked back tears as he announced that the child would not be starting school this week.
He said the 18-year-old man was critically wounded in the double shooting but was stable. Hayden offered few other details about the shooting, which happened just after 5 p.m. in the 3500 block of North 11th Street, also in the Hyde Park neighborhood.
Hayden did not have a suspect description. He did not know whether the shooter was on foot or in a car. And he did not know whether the victims knew each other, or their shooter. He said officers weren't getting a lot of information from the community, and he pleaded for the public to come forward to help with the investigation.
Police did find a pistol at the scene, Hayden said.
"This case should be solvable," he said. "This can't be, 'I'm afraid to talk to the police.' I'm hoping people will listen to my plea."
Mary Norwood said Xavier Usanga was her grandson.
"He didn't make it," she said before cutting an interview short, as she said she was on her way to a police station to pick up her other grandchildren.
Xavier was the youngest of six children — and the only boy, said his 18-year-old sister, Precious. His oldest sister is 24.
She said he was in the family's backyard with his 11- and 12-year-old sisters, Trinity and Angel respectively, when shots rang out. Their father was home, but inside.
"They got down on the ground, but when the shooting stopped, they were going to run toward the house," she said. "Then they all got up to run to the house, and the shooting started again and that's when Xavier got hit."
One woman who did not want to be identified out of fear of retribution said she heard a series of six shots, followed by a pause, followed by a series of about six more shots. She said it was uncommon to hear gunshots.
Neighbors said they saw officers rush the child to the hospital in their police SUV. Alderman Brandon Bosley was at Xavier's house shortly after the shooting.
"Hats off to the police," he said. "They could've sat there and waited for the ambulance, but they put him in that car and got him to hospital as quick as they possibly could."
Still, Bosley believes the local police department is no match for the violence. He believes the National Guard should begin patrolling the most violent streets in north St. Louis, and he renewed that call after Monday's killing.
He said he knew Xavier and his family because they were regulars at many community events. Xavier and his father recently attended a father-and-son camping event, Bosley said.
"They were the neighborhood's children," he said. "They were outside doing what kids do on a summer day right before school starts, enjoying the breeze and enjoying the weather. They watched their little brother get murdered."
He said Xavier and his sisters were also regulars at his office and The Links, Inc., a nonprofit social service agency.
"To be in the thick of it and personally know a child who ain't got nothing to do with this, a child you regularly buy water for, who you fist bump with, is dead. That's so hard to swallow," Bosley said. "And he was in the confines of his own home playing in his own yard."
Hayden said that the street "is not known as a violent area." The chief spent part of his day Monday meeting with reporters to discuss recent city homicides, saying five out of the past six were drug-related.
He did not yet know a motive in Xavier's killing, but added: "He was an innocent victim."