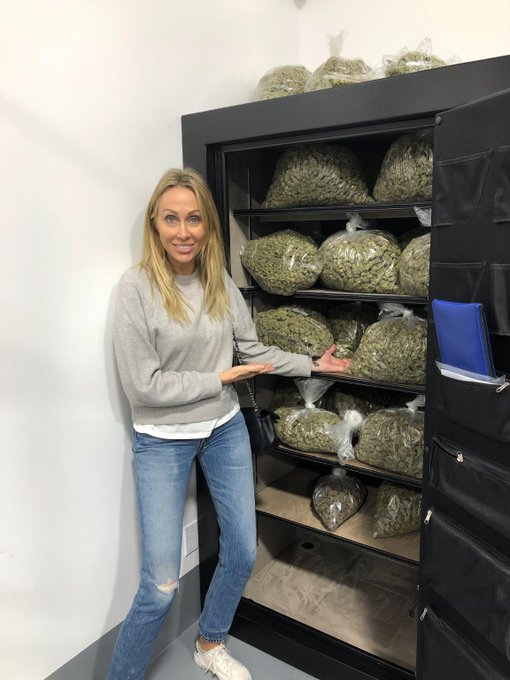 The "Achy Breaky Heart" singer, Billy Ray Cyrus, posted a photo of his wife, Miley's mother, Tish Cyrus, showing off a considerable stash of marijuana.
The picture has inspired jokes and several envious comments. But critics are also coming for the Cyruses. Some say the image glamorizes marijuana use and sets a bad example.
"No wonder why your children are so stupid to take drugs, because you are a stupid role model," read one comment. "The police should put you and your family in prison."
"No wonder why your kids are out of control," agreed another commenter.
Tish Cyrus waded into the comments to set the record straight: The weed isn't actually hers.
"First of all … my husband @billyraycyrus is INSANE," the posted. "Second, this picture is also insane, and third this is NOT my weed or my house. Hahah. But if it was, that would be amazing for so many reasons!"
That remark did little to appease those who felt the photo set a double standard.
"Well yeah 'cause you don't have to spend your life in prison for it," a critic responded. "Others had to suffer and die for you to enjoy this 'freedom' our 'government' decided to 'give' us. But you know, pose like a t*** by all that weed 'cause YOLO and all that crap, right?"