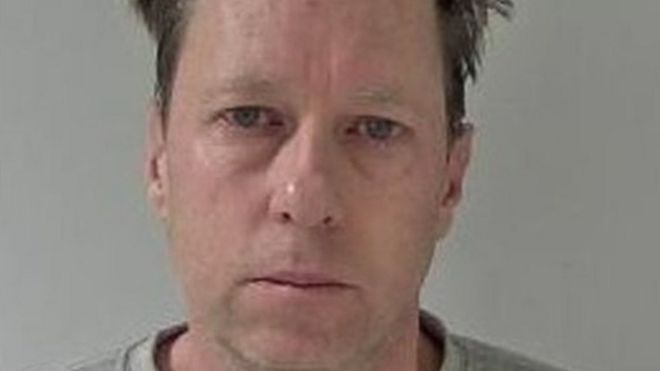 A man who murdered his wife because she taunted him over the size of his penis has been jailed.
David Clark, 49, was convicted of killing his wife Melanie, 44, at their home in Stoke Prior, near Bromsgrove, Worcestershire, on New Year's Eve.
Clark claimed he suffered a "loss of control" as his wife "nearly always" belittled the size of his penis, making him feel "inadequate".
He was sentenced to life with a minimum term of 15 years.
Midlands Live: 'Prisoners treated better than police'; Mass canal dip prompts 999 calls
The trial heard how Mrs Clark also made other cruel remarks during their marriage and told her husband she had a lesbian affair.
The couple, who were married for about 10 years, were visiting friends on 31 December, where they shared three bottles of Prosecco before playing a snakes and ladders drinking game.
Clark later contacted the emergency services and said he had stabbed his wife.
The court heard Clark, who grew up in South Africa and moved to the UK with his wife in 2011, would became "vengeful" and "uncontrollably" angry when his wife would not rise to taunts contained in text messages.
He was described as controlling and bullying toward both his wife and her children from a previous relationship, and she eventually asked him to leave the home which they shared.
Sentencing Clark, Mr Justice Morris told him: "[She] was a healthy woman in the prime of her life.
"She was subjected to a brutal attack, which came without warning."
She said he took into account that there was "some provocation" on Mrs Clark's part.
In a victim impact statement read to court, Sheldon Heppell, 23, one of Mrs Clarke's four children, said the "horrific crime" had left him "an orphan", and he now suffered "anxiety and depression".
"I can't see any sort of future. I can't see a way out and sometimes I wish I wasn't even alive," he said.
Det Ch Insp Neil Jamieson, from West Mercia Police, said: "This was a tragic, senseless crime which has devastated Melanie's family and has left her children to grow up without a mother.
"I sincerely hope today's sentencing will provide a small sense of closure for Melanie's family, who have been left to face the full repercussions of Clark's actions in the most painful way."