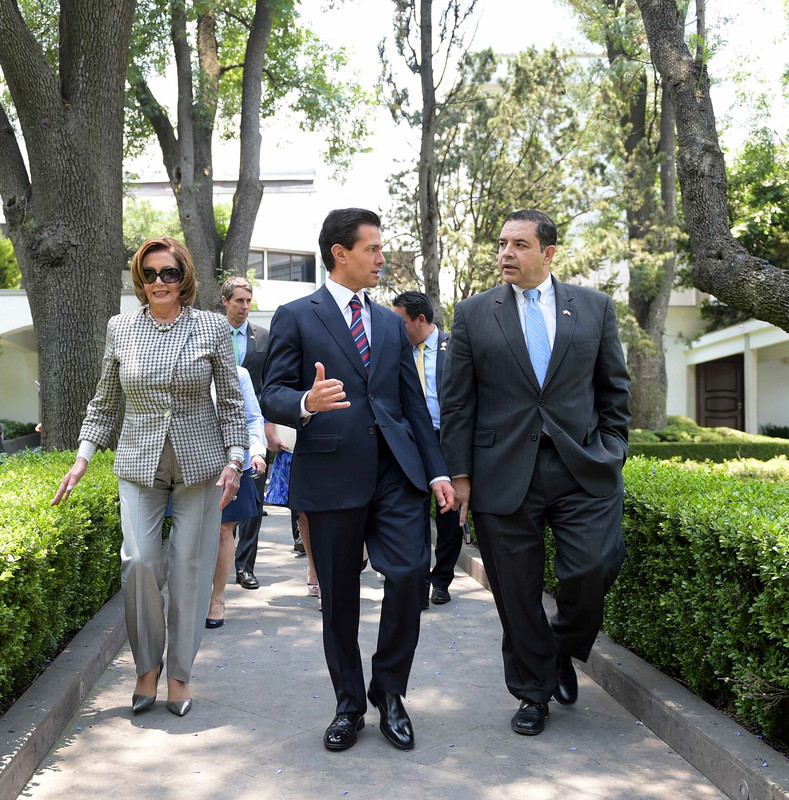 The former president of Mexico, Enrique Peña Nieto, took a $100 million bribe from Joaquín Guzmán Loera, the infamous crime lord known as El Chapo, according to a witness at Mr. Guzman's trial.
The stunning testimony was delivered Tuesday in a New York courtroom by Alex Cifuentes Villa, a Colombian drug lord who worked closely with Mr. Guzmán from 2007 to 2013, when the kingpin was hiding from the law at a series of remote ranches in the Sierra Madre mountains.
"Mr. Guzmán paid a bribe of $100 million to President Peña Nieto?" Jeffrey Lichtman, one of Mr. Guzmán's lawyers, asked Mr. Cifuentes during cross-examination.
"Yes," Mr. Cifuentes said.
Mr. Guzmán may offer more details soon. Shortly after the jury was excused around 4:30 p.m. Tuesday, Mr. Lichtman submitted his client's name to the prosecution as a potential witness for the defense, confirming that the drug trafficker might testify in his own trial.
Mr. Lichtman said that adding Mr. Guzman's name to the witness list does not guarantee that he will testify. It is simply "possible."