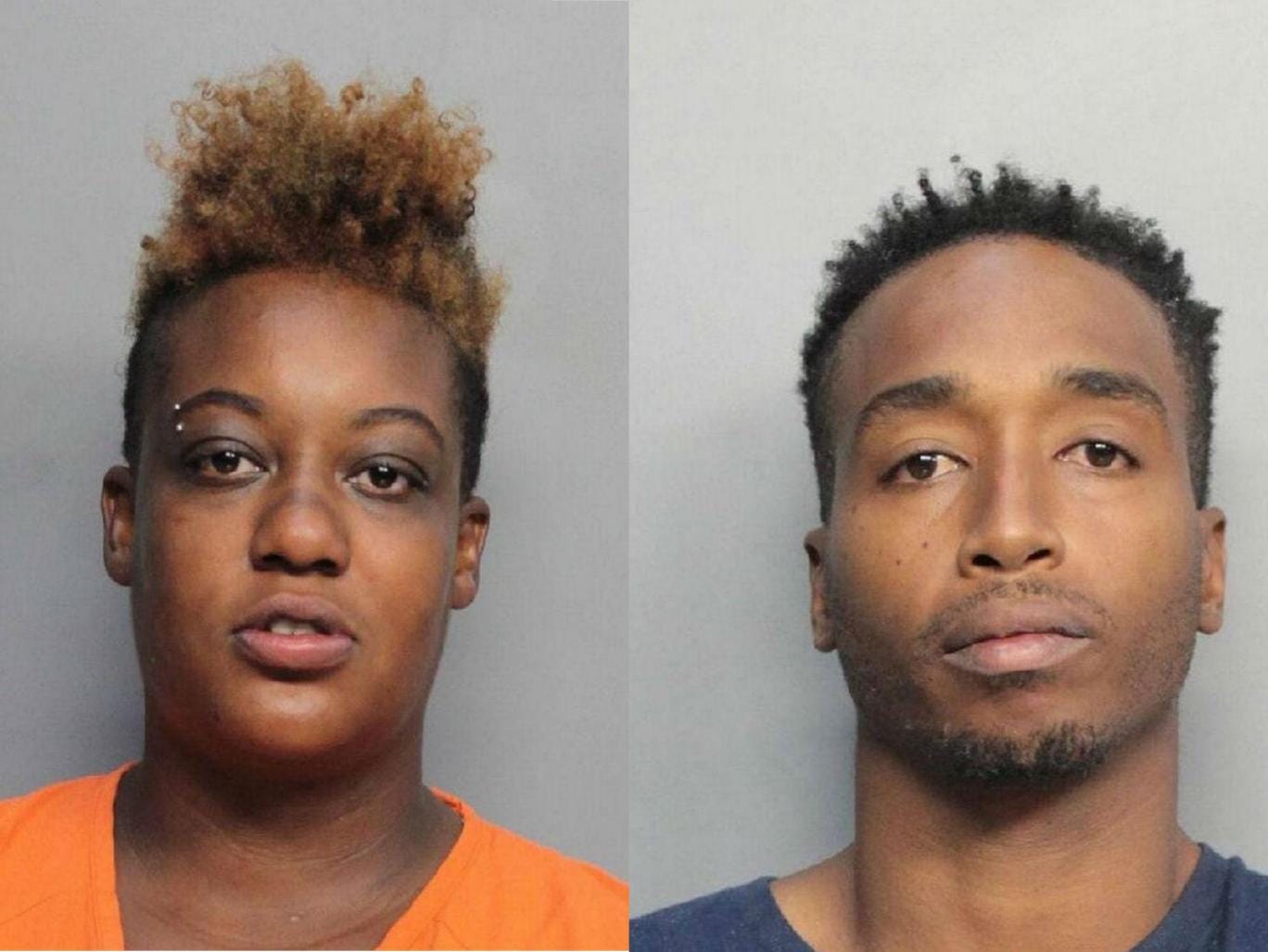 A couple on their honeymoon have been accused of kidnapping and raping a woman in Florida before stealing sodas while naked from a convenience store the next day.
Police took newlyweds Rashada Hurley, 32, and her new husband Timothy Lowe, 37, into custody on charges of petit theft after their nude jaunt to the store, but later put two and two together that their suspects could be responsible for the alleged rape from the day before.
The 27-year-old woman who was allegedly beaten, kidnapped, and sexually assaulted by the couple quickly picked her assailants out of a police lineup.
The victim was picked up by her attackers while pulling out of a Publix grocery store parking spot in Hialeah, a city outside of Miami. She was allegedly approached by Ms Hurley as she pulled out of her spot. When the victim, who has not been named, rolled down the window, Ms Hurley allegedly struck her on the head, knocking her out, according to the Miami Herald.
The victim told police that she woke up with Ms Hurley choking her while Mr Lowe drove her car to a Motel 6. The couple then used her credit card to rent a room for them.
Once inside the motel room, the woman was allegedly forced to have sex with them, including performing oral sex on Ms Hurley.
At one point when the attackers were distracted the victim was able to escape.
The following day Mr Lowe and Ms Hurley were arrested on unrelated charges of public nudity after walking into a shop and pouring themselves a couple of sodas that they then didn't pay for. Another nearby store also said that the couple had been there naked.
The two were found a couple blocks away from the 7-11 convenience store they took the sodas from.
The couple were jailed on charges of kidnapping, car jacking, robbery, and sexual battery charges. They were both denied bond on the kidnapping charges.