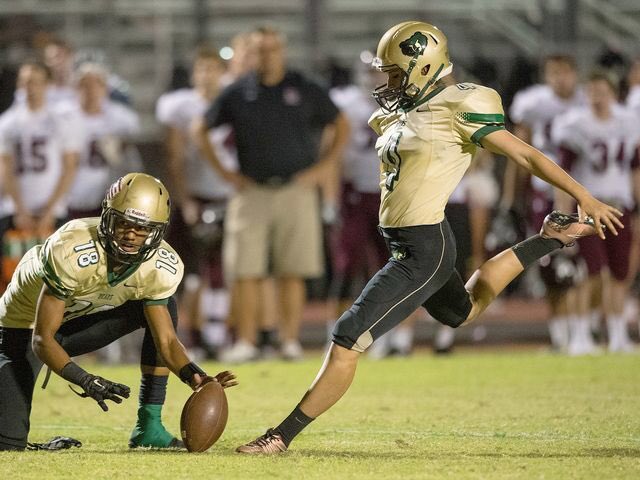 At a signing ceremony at her Arizona high school Wednesday, Becca Longo was caught off guard when she heard what her football coach told those in attendance: To the best of his knowledge, Gerald Todd said, Longo was the first woman to ever sign a letter of intent to play college football at the Division II level or higher.
Todd's research appears to be spot on. There have been about a dozen documented women who have played college football, but none of those who played for NCAA-affiliated programs were on scholarship.
"I didn't know that until today," Longo said. "I'm still in shock from it. I'm just amazed."
Longo, 18, said she signed with Division II Adams State in Colorado several weeks ago -- after the Grizzlies announced their 2017 recruiting class -- and will also play basketball at the school.